Asian Management Games
The Regional Management Games were started in 1977. They serve as an effective tool for participating managers to understand the complexities involved in running modern day corporations. They offer a chance to experiment with decisions and strategies to achieve deeper insights into the processes of strategic decision making. These Management / Business games are played by various teams in a competitive environment. Each team is required to plan its operations not only based on its constraints but also on expectations of the decisions, to be taken by their competitors.
The regularly upgraded games software enables participants to assimilate information available about the economic environment and incorporate it in their day-to day business decisions. It provides a realistic context for taking short term and long term business decisions. These games create a competitive scenario that closely reflects the real world. They help the participants to relate the concepts to practical realities and emphasize the need for a cohesive teamwork.
To get a feel of the real business situation, each team consisting of 3-4 players elects a chairman and a functional area head. Based on the information supplied in the participant's manual and the periodic boardroom briefs, the participants are expected to arrive at decisions on the operations of the organisations. After each time period the game umpires process the decisions and inform the team of their results and the performance of all teams. The game is played over 6-8 time periods.
Such Business games are essentially multi disciplinary and multi functional. Since interactions between various functional decisions is a feature of corporate reality, they reflect the inter linkages of decisions. Decisions that are required to be taken under each period include production, quantity, price, R&D expenditure, sales promotion, investments, debt, equity dividends etc.
These Games are played annually in different locations in the Region by rotation.
Asian Management Game 2017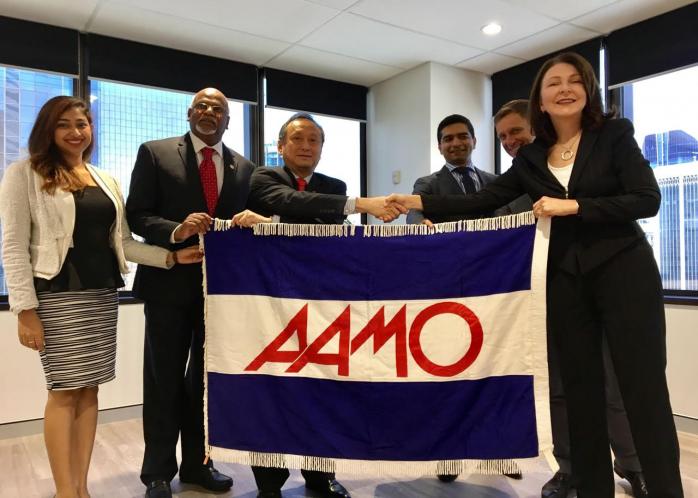 The Asian Management Game is an online international tournament held between representatives of different countries, which is hosted and organised by the Macau Management Association. Participation is open to AAMO Organisations to nominate teams from among their members. This 2017, an MIM nominated team made it all the way to the finals...
Read More